Bearings give "smoothness" to moving objects.
Within the realm of bearings, we are exceptionally good at manufacturing parts that support the "running," "stopping," and "turning" of automobiles.

What is a Bearing?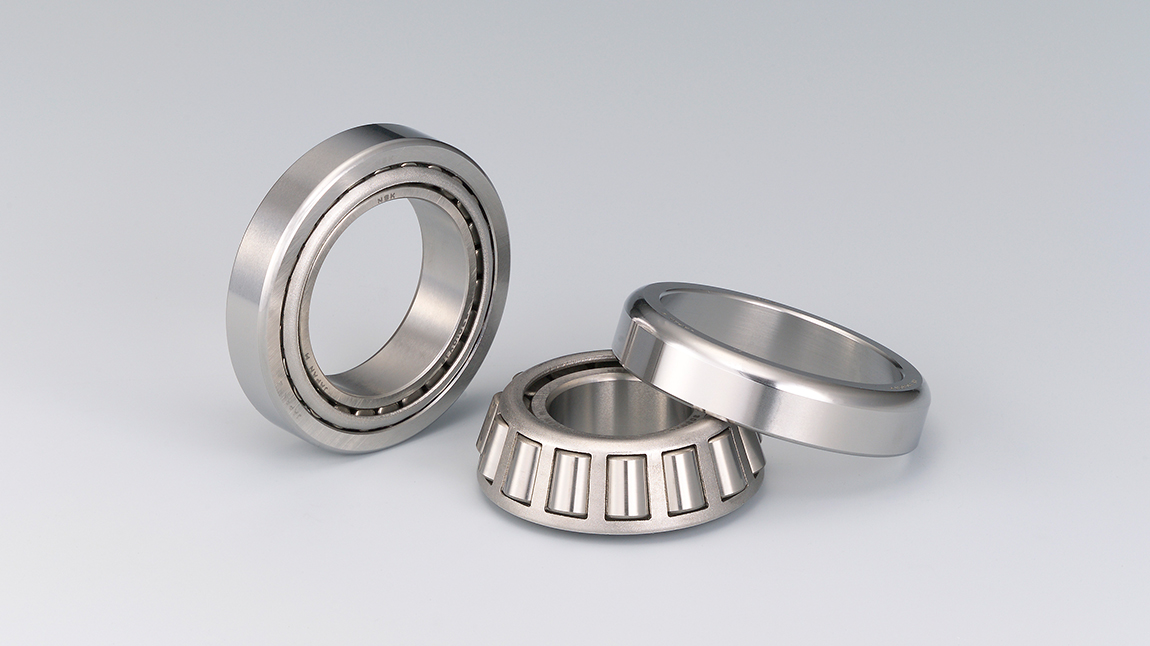 A bearing is a metal component that contains multiple high-performance balls in a ring to reduce rotational friction and support the motion of a machine.
In Japanese, bearings are called "jikuuke." They are incorporated in the rotating shafts of all kinds of vehicles and machinery that require motion and support a wide range of performance characteristics such as smooth motion, operation, rotation, noise reduction, turning, braking, and vibration control.
Although bearings are hardly visible in a product's outer appearance, they are instrumental in facilitating the complex movements of these products and continue to innovate and change people's lives and work.
Bearing Manufacturing by Kuribayashi Seisakusho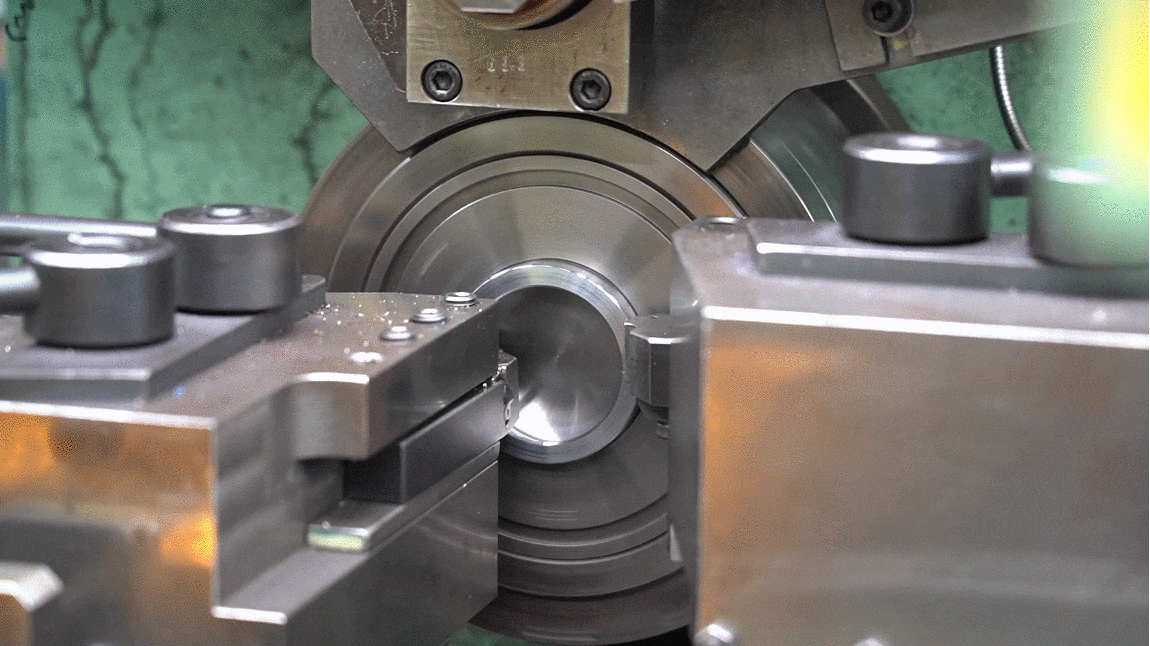 Kuribayashi is a bearing manufacturer that has been manufacturing the inner and outer rings that make up bearings for over 60 years. In particular, our main business is the manufacturing of inner and outer rings for "tapered roller bearings" for automobiles. The company has maintained a strong presence in a portion of the automotive business of NSK, Japan's largest bearing manufacturer.
A "tapered roller bearing," which is a component consisting of a tapered roller built into a tapered inner ring and outer ring, can receive complex loads, reduce friction, and facilitate movement. Its tapered shape gives it a large load capacity and is highly resistant to impact loads.
Kuribayashi's products are supplied to automobile manufacturers worldwide as NSK bearings and are incorporated into various components such as transmissions, differential gears, and suspensions. They support a comfortable ride, suspension comfort, and smooth gear changes while also contributing to the downsizing and weight reduction of automobiles.
Manufacturing Process Flow

Kuribayashi was the first in the world to independently develop technology specializing in the mass production of inner and outer rings for automotive bearings. With appropriate use of warm forging, cold forging, and die forging technology using presses and dies, we manufacture products that meet the sophisticated needs of the global automotive and machinery industries.
Bearing Manufacturing Process
Kuribayashi's main manufacturing processes are forging and turning.
forging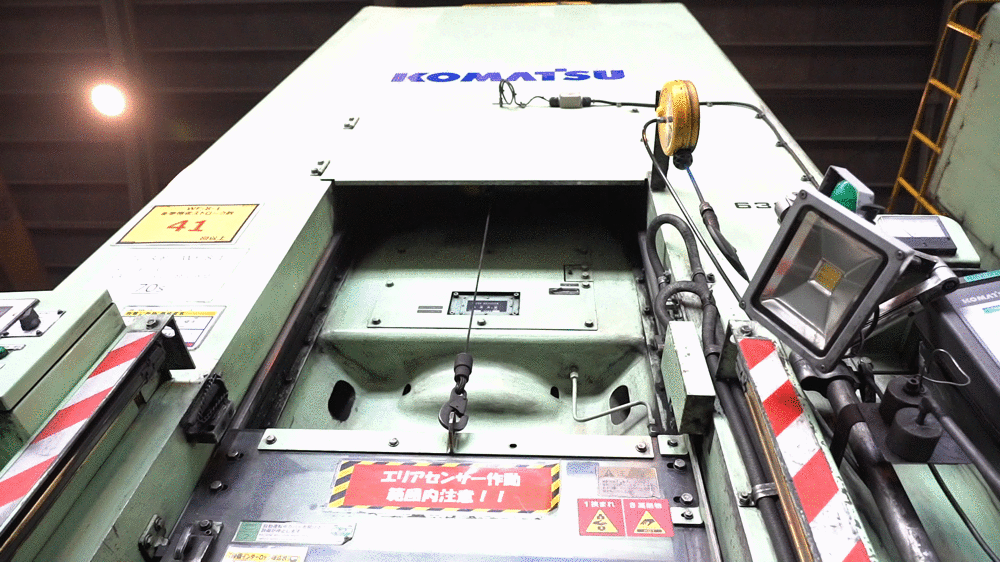 The process of forming metal through the application of force and causing plastic deformation is called "Metal forming." Adding heat to this process transforms it into "Forging."
The process varies depending on the temperature applied to the metal. For steel, "hot forging" is at 1000°C or higher, "warm forging" is between 600°C to 900°C, and "cold forging" is at room temperature.
Turning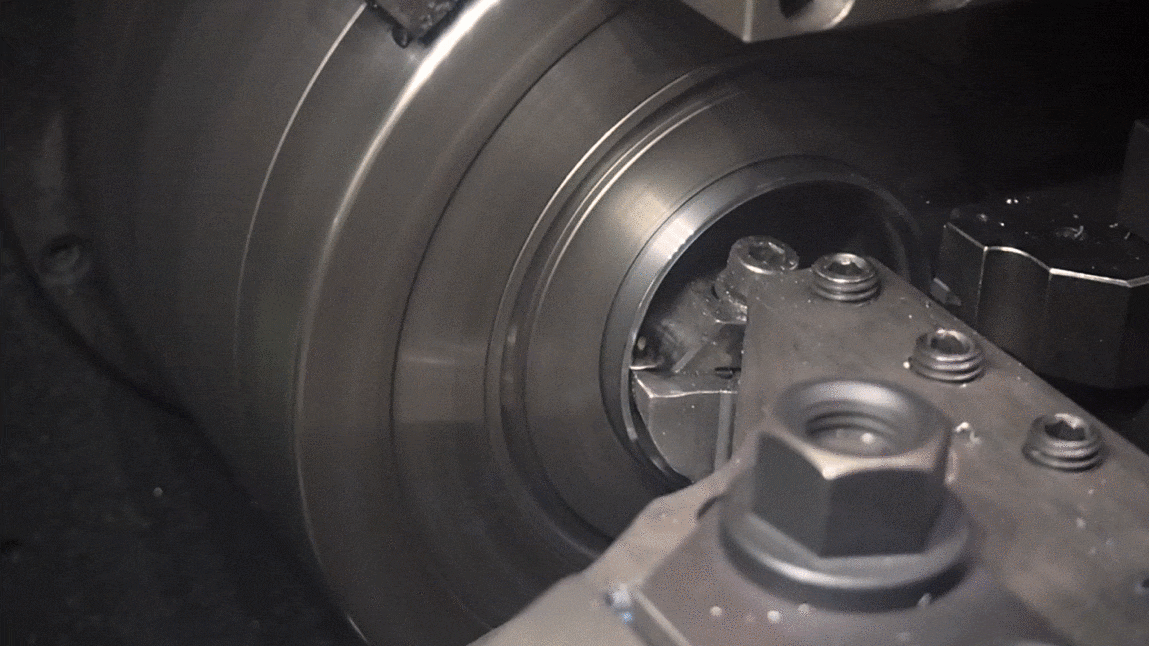 This is a subsequent process in which the rings formed by forging are shaved while being rotated using an NC lathe or similar machine.
Challenging the "origin" from a new perspective

Forging is the oldest metalworking technology known to man, believed to have originated around 4000 B.C. as a forming technique for coins and ornaments. It is, so to speak, the "origin of manufacturing." In Japan, the technique of 'forging' has been passed down from ancient times for making swords and ironware.
Bearings are also represented in ancient Egyptian paintings and can be considered "the origin of machined parts."
These two 'origins' of forging and bearings have accompanied the evolution of man through past and ongoing innovations in materials, manufacturing technology, and production processes. Kuribayashi will continue to challenge these "origins" from a new perspective and create better products and manufacturing environments.